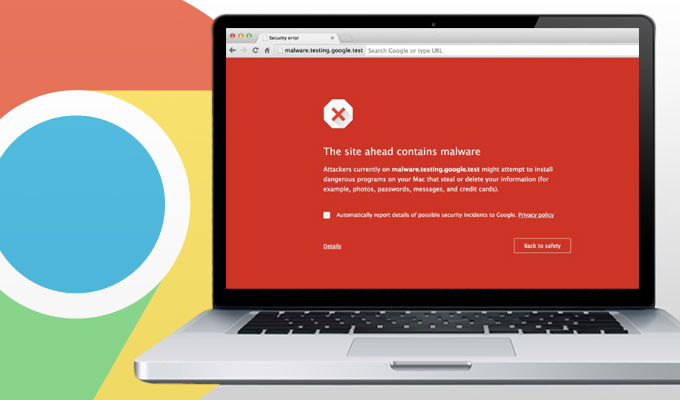 Deceptive website warnings on Google Chrome are designed to protect users from potentially harmful or fraudulent websites. These warnings appear when Chrome detects that a website may be attempting to trick users into providing personal information or downloading malware. Similar warnings also appear on other browsers such as Microsoft Edge, Safari, Firefox or Opera.
If you come across a deceptive website warning on Google Chrome, it's important to take it seriously and avoid interacting with the website in question. Here's how to remove the warning and stay safe online:
Leave the website immediately. Do not enter any personal information or download any files from the website.
Clear your browser's cache and cookies. This will remove any trace of the website from your computer and help protect you from potential malware.
Use an antivirus program to scan your computer for malware. This will help ensure that your computer is free from any malicious software that may have been downloaded from the website.
If you believe the website warning was a mistake, you can request a review by the website owner by clicking on the "Details" button on the warning page. The website owner can then request a review from google and if the website is found to be safe, the warning will be removed.
If you continue to encounter deceptive website warnings on Google Chrome, you may want to consider using an browser extension like "Web of Trust" that can help protect you from potentially harmful websites.
By following these steps, you can stay safe online and protect yourself from potentially harmful or fraudulent websites. Remember to always be vigilant when browsing the web, and never provide personal information or download files from websites that you are not sure are safe.
If you are a website owner, having such warnings appear on website can result in a huge drop of the number of the visitors to your website, a significant impact on your online (and offline) reputation and, for businesses, on your revenues and profits. Most small business owners are not tech savvy enough to deal with such issues, and most web hosting companies will simply suspend the affected website and will not help with resolution. If you need professional assistance in cleaning the malware from your website and making sure that your visitors can visit your website without such warning, please check our Malware Removal Service which can be completed within 6 hours. Cost starts from only $99 (one-time fee) and this comes with 30-days free post-cleanup support to ensure that the issue does not reoccur.